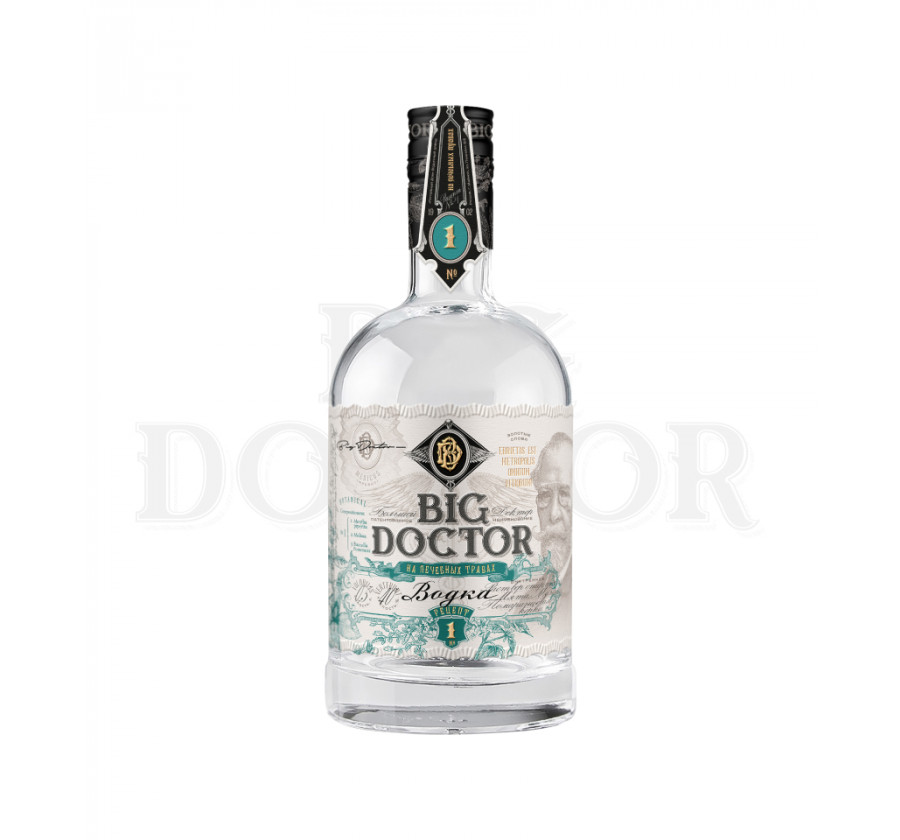 Big Doctor belongs to that rare category that can be called gastronomic and natural vodkas.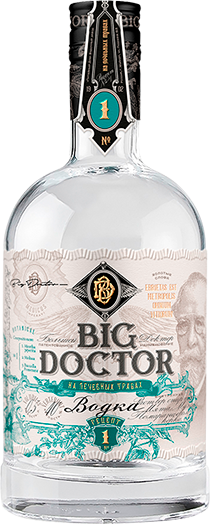 0.25
0.5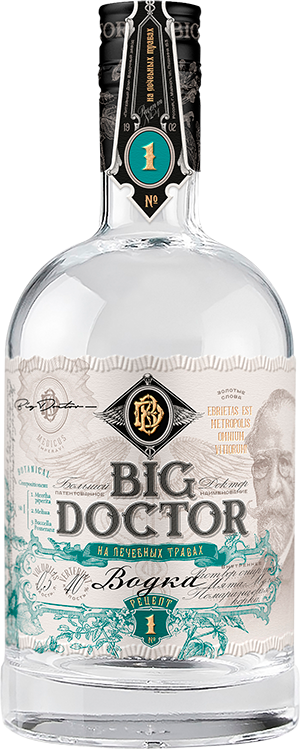 0.5

Characteristics
Only natural raw materials whose taste qualities and useful properties are carefully retained in the preparation of the beverage are used. Recipe №1 contains aromatic spirits of mint, melissa and bitter orange peel. Recipe №3 has aromatic spirits of cinnamon, lemon peel, bitter orange peel, thyme, mint and sage.
The vodka comes in a brand-labelled apothecary style bottle.
All the vodkas in the Big Doctor line are steeped in the atmosphere of the cusp of the 19th and 20th centuries. Many people have a particular passion for the style of those years and Big Doctor is pure vintage. And, or course, each flavour has its own subtle ambiance.
The product is produced in a volume of 0.5 liters.